Go Back
Mahindra 9000 Series 9125 P Cab
| | |
| --- | --- |
| Year: | 2020 |
| Manufacturer: | Mahindra |
| Model: | 9000 Series 9125 P Cab |
| Type: | Equip / Tractor |
Request More Info
Mahindra 9000 Series 9125 P Cab
Please enter your contact information and one of our representatives will get back to you with more information.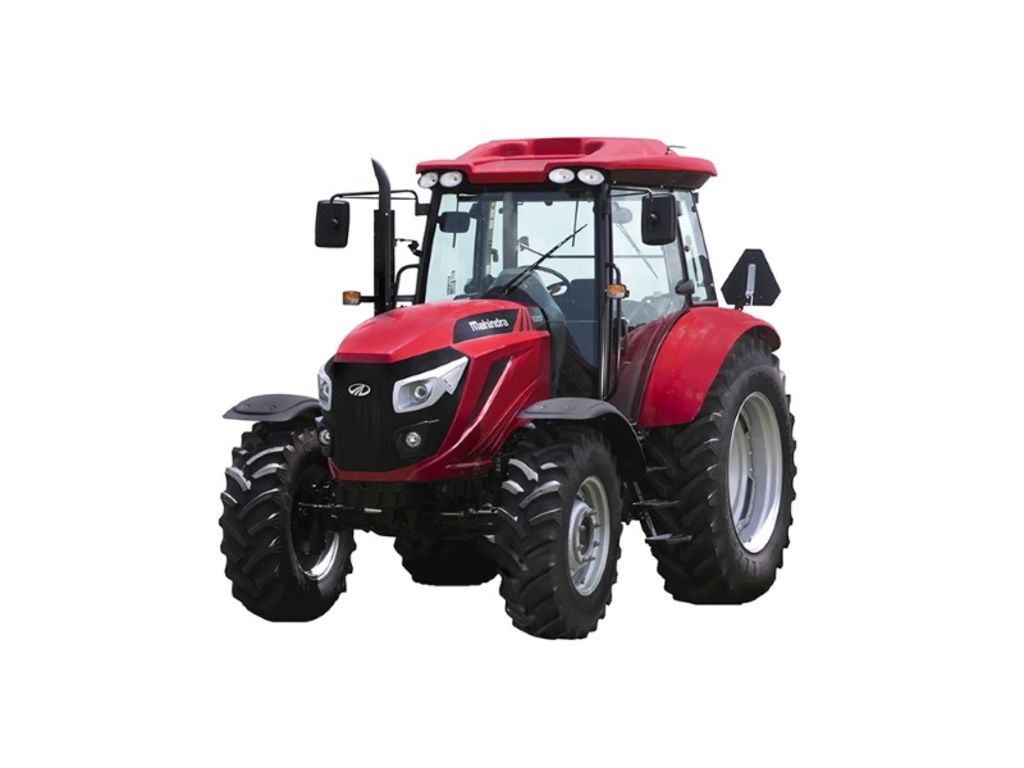 Details
2020 Mahindra 9000 Series 9125 P Cab
The heavy-duty utility 9125 tractor with a standard cab is built tough to outperform while keeping you in ultimate comfort with air conditioning, heating, blue-tooth compatible radio and the all-new mComfortTM seat. The electronic power shuttle shift has 8 creeper speeds, and full synchromesh. Superior hydraulic power and 3 point lift capacity will maximize your productivity with an even wider range of attachments and implements to help get your work done.
FEATURES:

No DPF

No Diesel Particulate Filter

No regeneration required

No operator involvement

No training

No maintenance, just fuel up and go

No high heat + no regeneration = more fuel savings
Best in Class Hydraulic Power

Best in class hydraulic flow

Control valve is standard

3 hydraulic remote outlets are standard with a 4th valve option

Maximizes implement productivity
3 Point Lift Power

Best in class lift capacity allows

Wide range of implement attachment possibilities
Comfort Seat

Extra cushioning for operator relief

Integrated adjustable armrests for less fatigue

Retractable seatbelt for easy access

Ultimate all-day operator comfort

Air Suspensed seat is standard

Adjustable headrest is standard
Cab

Heater and air conditioning is standard

Roof glass give you a clear view of the front loader when raised

Frequently used levers and controls are on the right side for ease of use and comfort

Standard left and right Telescopic Mirrors, instructor seat, CD-Radio, Phone holder and charger

Front and rear wipers standard

LED front and rear work lights standard

Big opening doors on left and right make it easy to get in and out
Lift More in the Front

Highest loader lift capacity in class

Skid steer style quick attach loader Bucket is standard

Get more moved

Save more time
Rear Fender 3 Point Controls

Simpler hooking and unhooking rear 3 point mounted implements
SPECIFICATIONS

Engine
Engine Power 125 (93.1) @ 2300
Displacement 215.6 (3532)
Cylinder Liners 4
PTO
PTO Power, Rated Engine Speed PTO RPM: 540 @ 2220, 1000 @ 2227

Operational
Operating Speed Transmission: 24F / 24R + 8 creepers
Drivetrain
Transmission Type: Power shuttle w/ synchromesh

Wheels and Tires
Tires, Rear Specification Ag: 380/85R24 / 480/80R38

Hydraulics
Hydraulic Type Open center w/ position & draft control, telescoping stabilizers & flex links
Hydraulic Pump Output: 21.2
Capacities
Hitch Lift Capacity 7628

Weights
Weight Op Total: 9385
Other Recommendations